videos
Puget Sound Blood Center
The Puget Sound Blood Center based in the Seattle Washington area collects about 900 units of blood a day, 300,000 a year via eleven donor centers and 19 mobile units from Vancouver to Bellingham, Washington. They need to carefully track these collections, but their manual system left too much room for error. Every month about 32 units were incorrectly marked which meant the lab had to run tests to properly verify each one. The extra step delayed the processing and required additional staff time. The Puget Sound Blood Center turned to Symbology Enterprises for a better system. The Zebra LP 2824 Plus Barcode Label printer was the right solution. Click here to learn more or call 888-484-4424.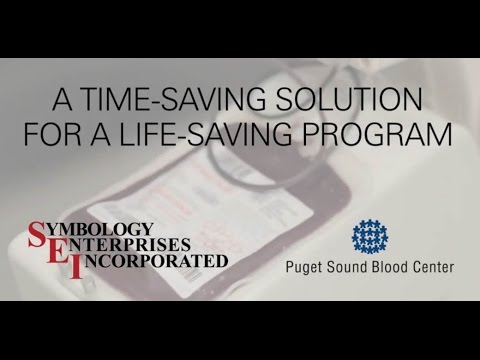 Top Industry Label Printers
With the Canon LX-P1300 2" Pigment-Based Inkjet Label Printer there is
no need for pre-printed inventory labels. Utilizing a pigment-based
inkjet printing system, you can quickly and easily produce affordable
color labels that can help improve your organization efficiencies
through visibility and identification. The pigment-based ink offers more
durability and a higher weather resistance for your color labels. These
inks won't run, smudge or fade away when used with inkjet compatible
media. Pigment inks may not be as vibrant as dye-based inks but pigment
inks produce labels that are far more durable. Learn More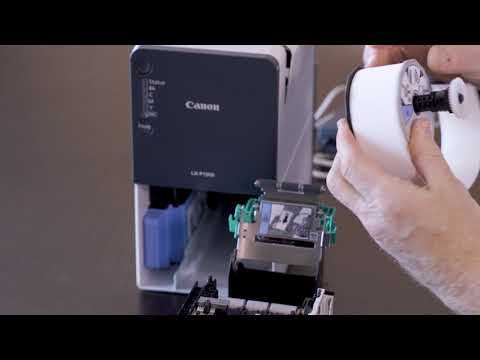 Bringing comprehensive connectivity and dynamic image quality together in a compact design, the ColorWorks C4000 label printer enables your business to harness the power of communication through color. This versatile label printer features high-performance PrecisionCore® technology and is engineered for reliability — it delivers crisp, photo-quality color labels on demand, at up to 1200 dpi resolution. The C4000 is compatible with ZPL II®, SAP®, major middleware and more, allowing for seamless integration with your existing workflow. And, with iOS® and Android™ software development tools, remote printer management capability and optional Wi-Fi® connectivity1, you can help maximize the mobility and efficiency of your business processes. Learn More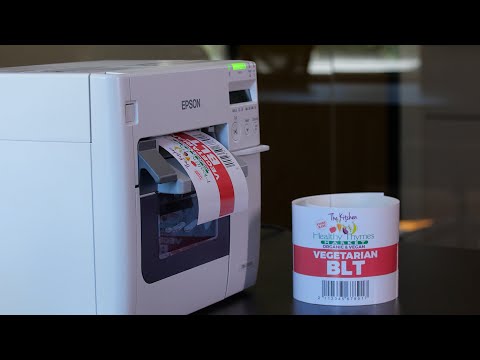 Symbology Enterprises Incorporated
For more than 29 years, Symbology Enterprises has been a leading integrator of data collection systems. We take great pride in delivering the most attentive and responsive customer service in our industry. This ultimate level of service, combined with our experience, provides our clients with a strong service partnership they can rely upon at all times. Our experience encompasses retail, wholesale, industrial, distribution and operations, inclusive of bar code label printing, radio frequency bar code data collection. Your Team at Symbology integrates bar code scanning and thermal printing into a host of custom applications and legacy ERP systems. Symbology specializes in providing comprehensive Inventory Control Solutions utilizing our Precisio Inventory Control platform. Symbology also integrates Zebra thermal printers and Intermec wireless scanners into most financial systems using Ascent to control all aspects of the supply chain. Our Promise: Our TEAM at Symbology Enterprises will provide you with the ultimate in customer service, attending to all of your needs promptly and efficiently. Our goal is to serve as your partner so all of your needs are met in accordance with your schedule and in line with your financial budgets. We are here to provide you with the most attentive, responsive and friendly service.
Yours truly,
Shaun McInerney